Bookkeeping & Accounting Virtual Assistant
Don't let your finances stress you out. let Hirebiz handle it like a pro.
What's more daunting than binders full receipts and business expenses need to be sorted? Many of the businesses we help once cried for help with their bookkeeping & accounting! If you ended up on this page, we assume you are in the same position 🙂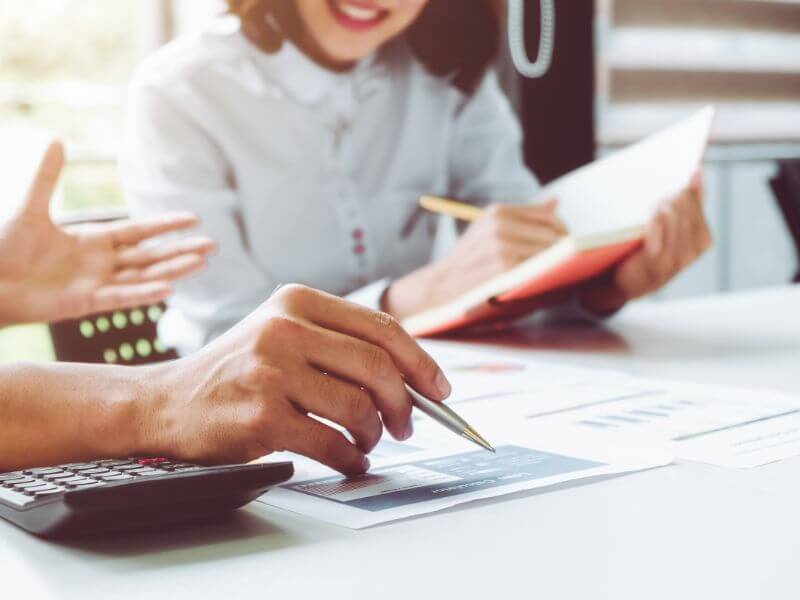 Here is a partial list of the duties included
under 'Bookkeeping & Accounting':
At Hirebiz, we understand the importance of accurate and efficient bookkeeping and accounting processes, for businesses of all sizes. That's why we're proud to offer our expert top-tier virtual assistants, specifically for bookkeeping & accounting.
Our teams are all graduates of financial education institutions – that's a guarantee!
With the right skill set and vast experience, our bookkeepers and accountants are READY to take on the challenge of managing your financials, so that you can free up your time and focus on growing your business.
Whether you need help with daily tasks – such as data entry and reconciliation – or more complex tasks, like creating financial statements and preparing for tax season, your bookkeeping & accounting virtual assistant will be there to support you every step of the way.
Bookkeeping & Accounting Virtual Assistant FAQs